Celebrating the Mothers behind your Mother's Day Flowers
Nestled in the Ecuadorian Andes 9,280 feet above sea level lies Florecal, a Fair Trade Certified™ rose farm and processing center. Boasting mineral rich soil and weather ideal for year-round farming, it's no wonder that Florecal has flourished as a high-quality flower producer for over 30 years.
Florecal processes 180,000 roses per day thanks to the their 480+ employees. Since taking the first step of their fair trade journey in 2012, Florecal workers now enjoy an impressive 11 projects supported by Community Development Funds. A central component of fair trade certification, Community Development Funds are an additional sum of money generated by fair trade sales that farmers and workers invest into community projects based on a needs assessment. In 2021 alone, fair trade floral partners generated $1.1 million in Community Development Funds, fostering prosperous communities and resilient supply chains across South America.
Florecal's workforce is predominantly made up of women. As such, many of their fair trade projects are specifically designed to support mothers and children, to alleviate some of the stress and challenges that come with motherhood. Florecal's longest-standing project is their day care center, where children are dropped off at the on-property day care facility, and receive meals, snacks, and age-appropriate educational activities before being picked up at the end of the workday. Other projects include a savings cooperative, laundromat, accelerated education program, supermarket and pharmacy stipends, school supply programs, and various health-related projects which increase accessibility to medical procedures and preventative care.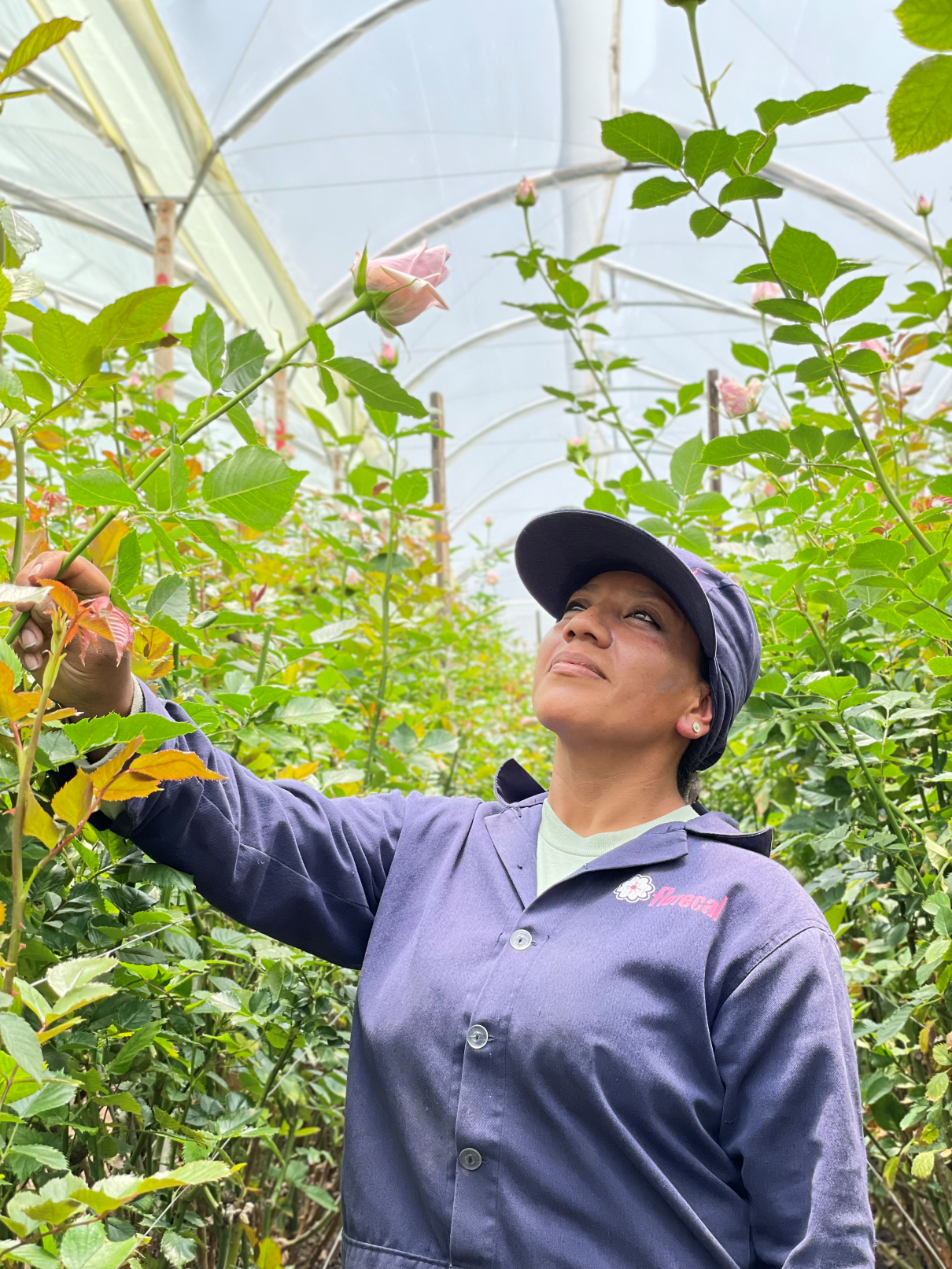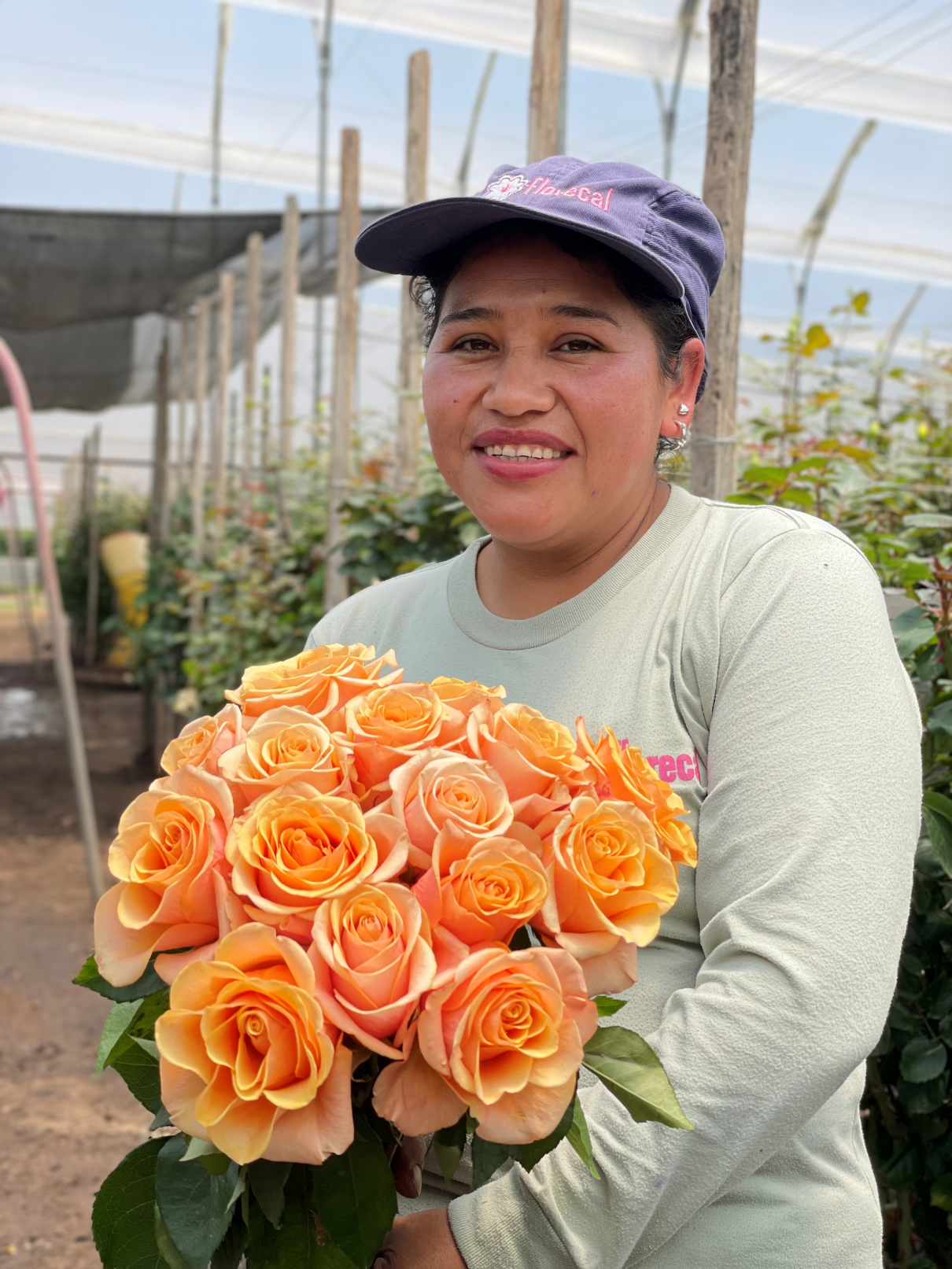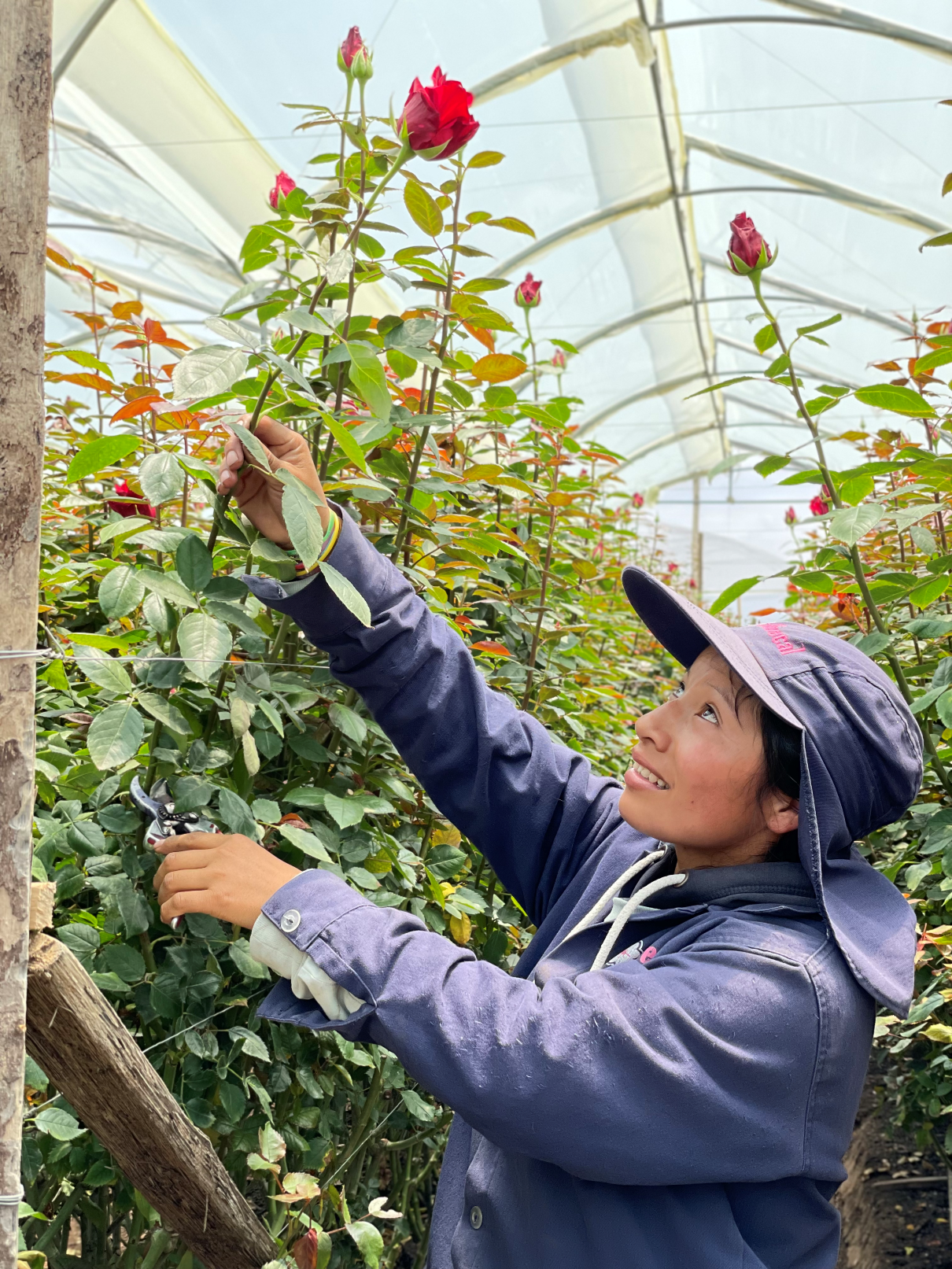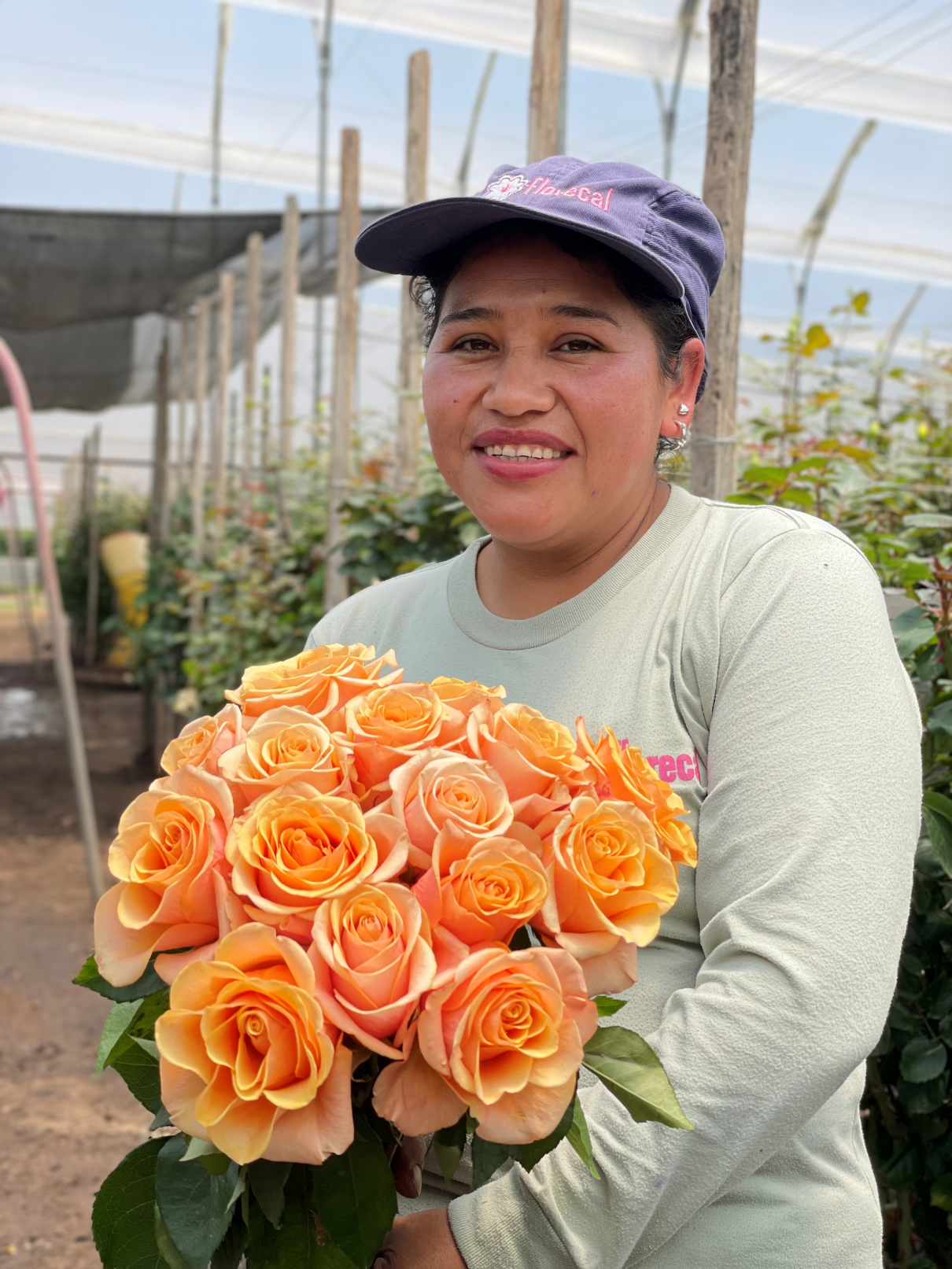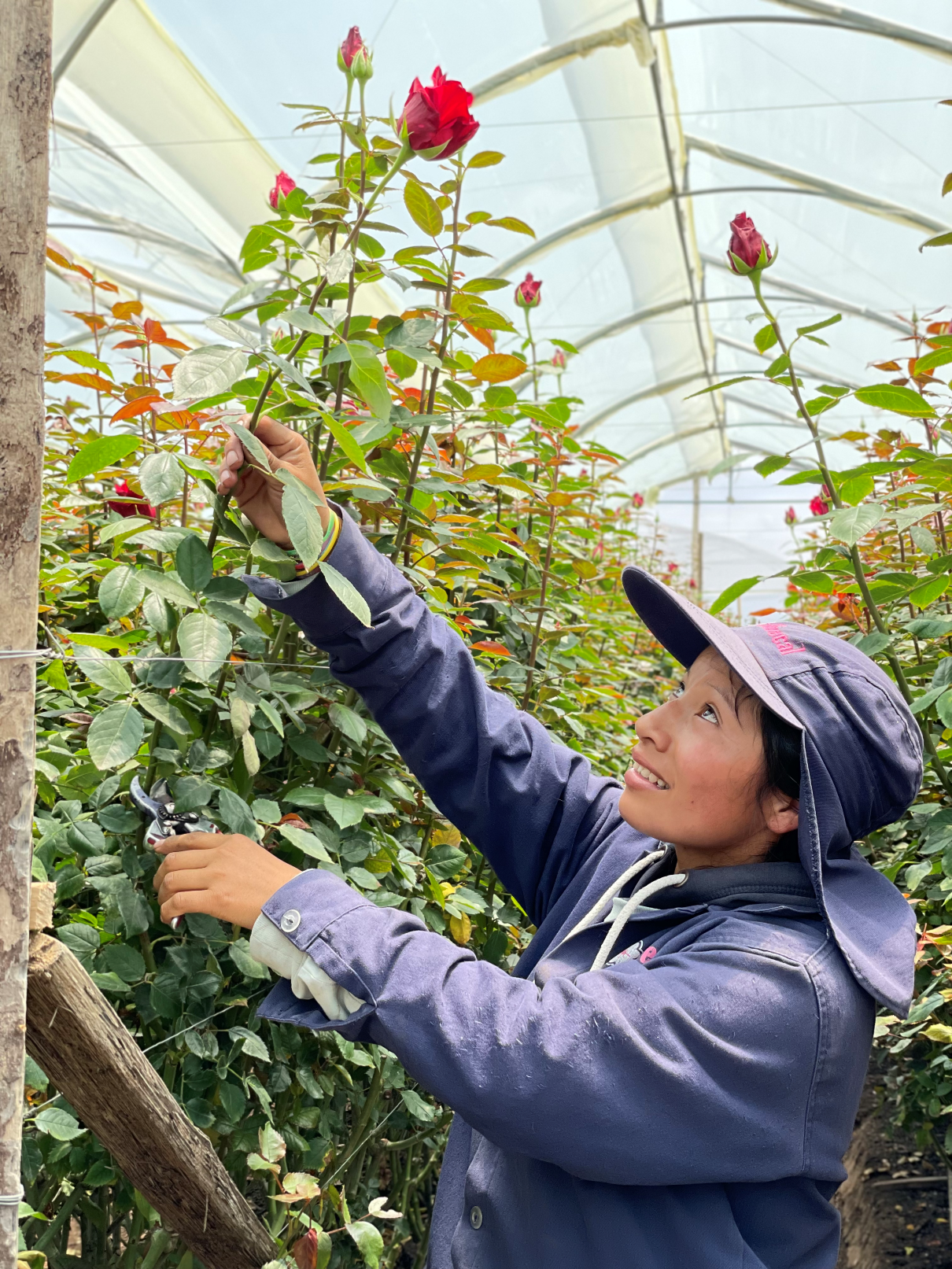 In honor of Mother's Day, we asked the mothers of Florecal which projects have benefitted them and their families most. Here's what they had to say:
"I benefit from many projects including the supermarket card, the savings cooperative, the medical specialties, and dental services. My daughter is now 10 but when she was 3 years old, she was part of the day care and it was a great help for me! Personally, I benefit from the Accelerated Education Program. It gave me the chance to finish my education and I recently graduated and got my high school diploma. It wasn't easy, but I feel very happy I did it and now I have another goal to study marketing." —Estefania Arroyo
"The savings cooperative project is what my family and I benefit from the most. It has helped us save up for important expenses and has given us peace of mind knowing that we have a safety net. The convenience of being able to pay in installments has made a huge difference for us." —Alejandra Diaz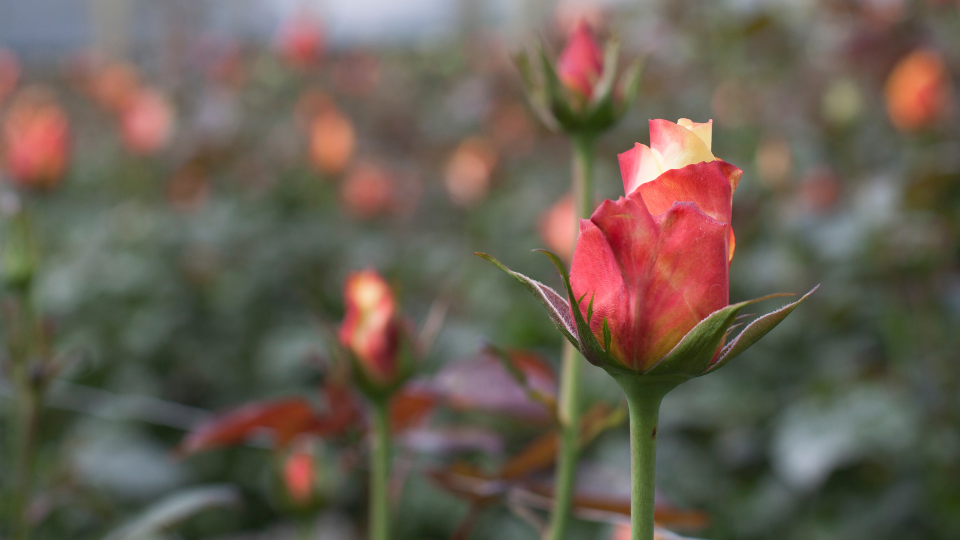 Across agricultural production in South America, women make up nearly half of the workforce but do not receive the same pay or benefits as men. Women work longer hours for fewer wages, typically invest 90% of their income back into their families, and in many cases finish their day with the unpaid work of homemaking and raising children.
As articulated in the U.N.'s Sustainable Development Goals, a sustainable future is not possible while gender-based inequities like these persist. In order for communities to prosper, women and girls must have equitable opportunity, and fair trade certification on farms and in factories is a giant step in the right direction. For any mothers who feel the challenges of motherhood are at times too much to bear, we leave you with the sentiment from Alejandra Diaz, a mother with 13 years of experience at Florecal:
"To mothers who may be struggling, I want to say that you are not alone. It can be tough, but never give up on your dreams and the dreams you have for your children. Work hard and be there for your children, and they will grow up to be successful and happy individuals."
Learn More
To learn more about Florecal click here or reach out to our team. For more information on how Fair Trade Certified empowers women, check out our webpage on gender equality.